Discover the All-New 2019 Volkswagen Jetta at Larry Roesch Volkswagen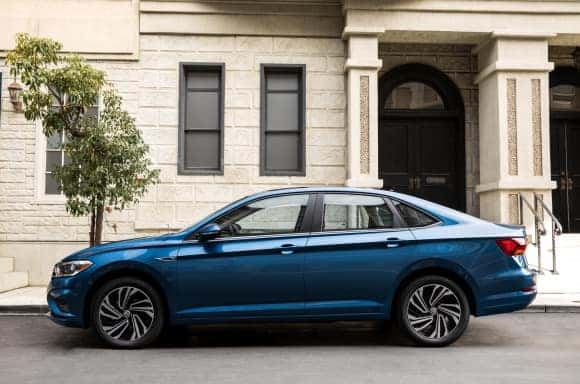 When it comes to compact cars, the Volkswagen Jetta is hard to beat. You get all the performance of German engineering in a zippy little car that packs a powerful punch. The all-new redesigned 2019 Volkswagen Jetta has some fabulous new features that are sure to set this surprisingly capable compact car apart from the competition. Let's take a closer look at the all-new 2019 Volkswagen Jetta to see what has everyone so excited.
What Makes the Volkswagen Jetta Such a Good Car?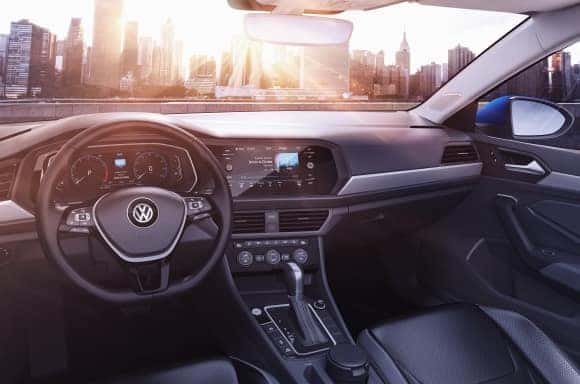 Despite the fact that the Jetta is as compact a car as you can get, it still rises above its size to deliver a comfortable ride, good handling and a pretty feisty engine. In terms of looks, there may not be many surprises with the 2019 Volkswagen Jetta but it remains pretty sophisticated for a small sedan. One of the best features of the all-new 2019 Jetta is its infotainment system which provides great functionality that's really easy to use.
Inside the 2019 Volkswagen Jetta is surprisingly spacious, having had a few inches added to its length. This, combined with increased trunk room makes this compact sedan perfect for longer journeys and provides a comfortable ride for both driver and passengers. All-in-all, the 2019 Volkswagen Jetta has been tastefully redesigned to keep much of its original look, which slightly understates the significant improvements in terms of performance and interior styling.
Among the new features for the 2019 Volkswagen Jetta is a sportier and sleeker hood that elongates the sedan to provide more room in the cabin and trunk. There's also a fantastic panoramic tilt and slide sunroof to invite the sunshine in that's even larger in the 2019 model.  The 2019 Volkswagen Jetta is a surprising little sedan that has all the elegance and sophistication of larger more luxurious German cars but without the price tag.
Test Drive a New Volkswagen Jetta in Bensenville, IL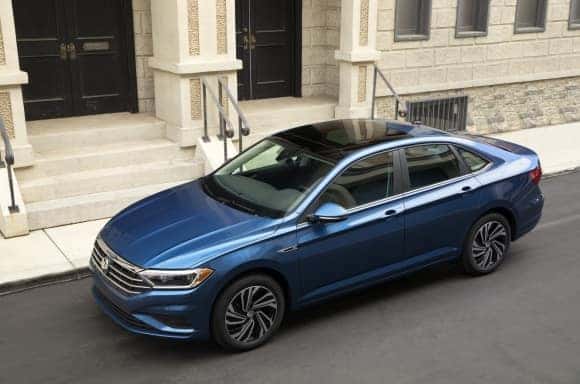 Want to see first-hand what the new Volkswagen Jetta has to offer? Visit us at Larry Roesch Volkswagen where we carry a large inventory of new VW models for sale in Bensenville, IL.  Find out what makes this compact sedan such a great buy and also check out the new and improved 2019 Volkswagen Jetta while you're here. If you're looking for the perfect car for 2019, contact us now or come down and visit our dealership near Des Plaines, IL to learn more today!