Get to Know Volkswagen's New Pedestrian Monitoring Technology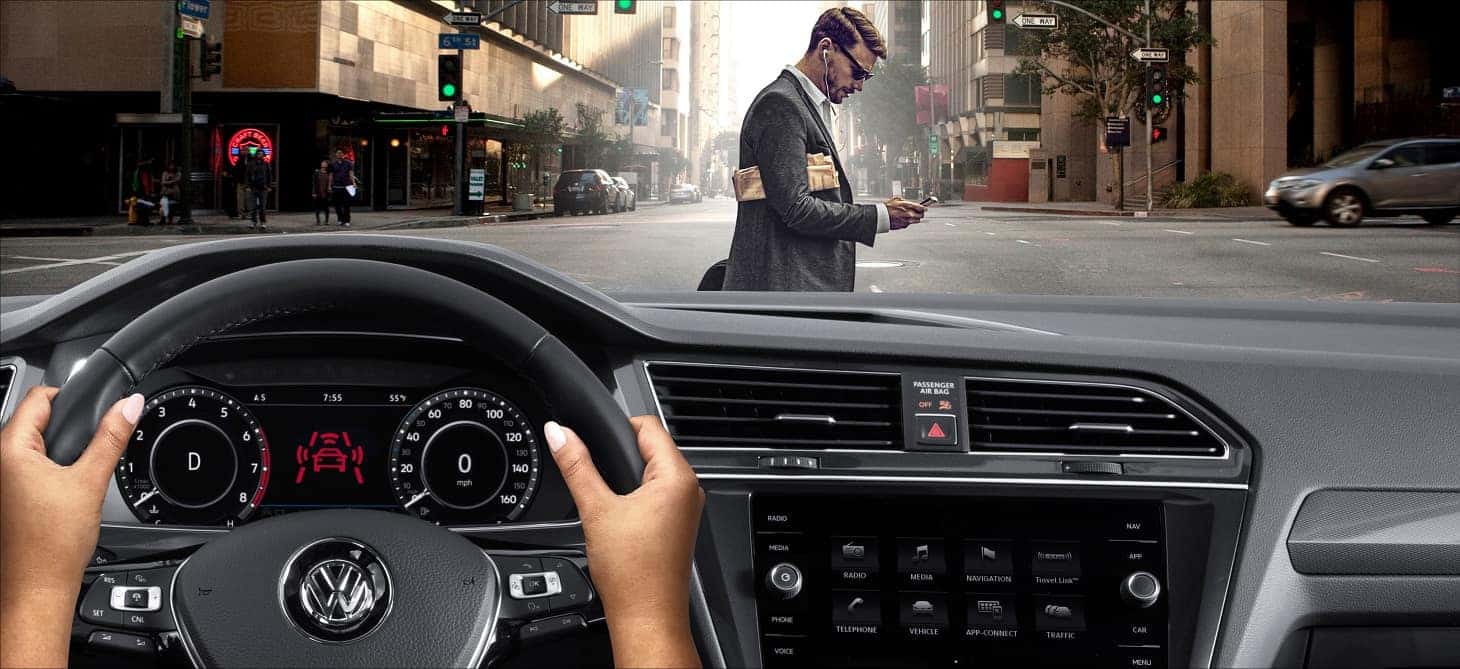 A top Volkswagen safety feature is garnering much attention for its valued efforts to minimize incidents on the road that place lives in jeopardy. The automotive manufacturer has pioneered new technology – pedestrian monitoring in VW models – that helps to improve a driver's awareness of other road users. The technology is available together with its Front Assist feature that has been provided for in a range of 2019 Volkswagen models including Arteon, Atlas, Golf, Golf R and Golf Alltrack, available for sale now here at Larry Roesch Volkswagen. Here's what you should know about this innovative safety feature.
How The Pedestrian Monitoring System Works
The Volkswagen vehicle with the available Pedestrian Monitoring technology is equipped with small radar that is found secured behind the Volkswagen emblem (found at the front of the vehicle). This radar senses the presence of pedestrians within the space of 35 degrees and 400 feet in front of the vehicle.
When the radar detects movement, advanced technology is able to respond by initiating automatic braking – either slowing down or stopping the vehicle. If the speed at which the vehicle is driven exceeds 18.6 up to 40 mph, the system alerts the driver through audible and visual alerts.
Limitations of the Pedestrian Monitoring Feature
The technology is designed to operate in daylight or in dark conditions (at night or in fog); however, there are certain instances when the device is hindered from doing its job. If, for example, the 'sight' of the senses on the radar are blocked by substances like dirt, it won't be able to detect what lies ahead.
Learn More about New VW Technology in Elmhurst, IL
Although the device is not yet available in the Beetle, Jetta and Passat, Volkswagen aims to have all its models equipped with the Pedestrian Monitoring radar technology by 2022. If you want to learn more about this safety feature or any other feature available in your new VW or pre-owned model, count on our experts here at Larry Roesch Volkswagen. Contact us now if you have any questions or come down and visit us today. Our dealership offers a convenient location ear Wheaton, Chicago, and Schaumburg, IL, so make the short drive down soon!