2018 Volkswagen Atlas and 2018 Volkswagen Tiguan Offers Best SUV Transferable Warranty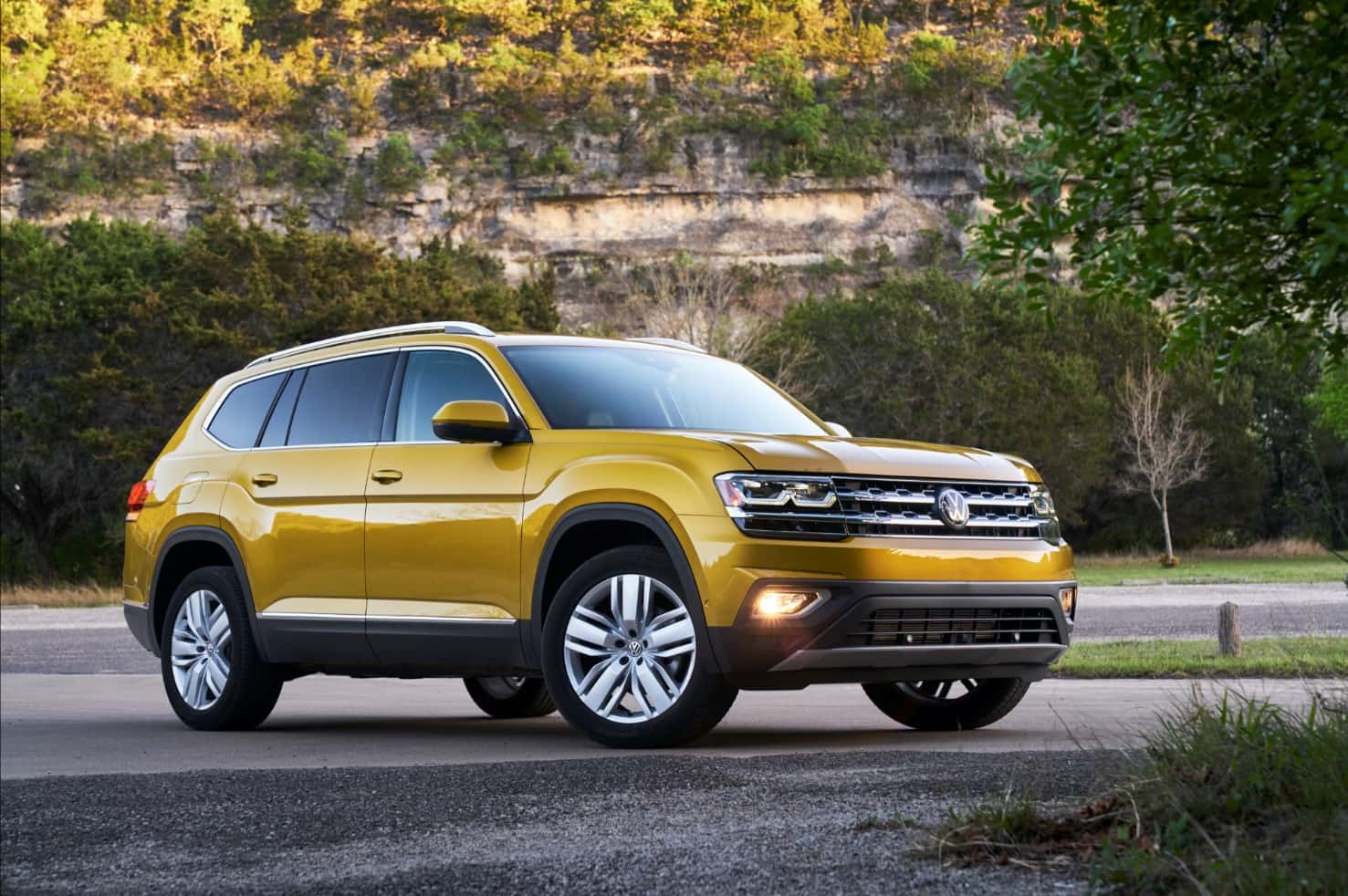 We here are Larry Roesch Volkswagen know that purchasing a new car is a big decision; aside from your home it is one of the most expensive purchases you will make. Of course, if you are spending that much money, you'll want some kind of reassurance, which is where manufacturer warranties come in. New cars often come with a bumper-to-bumper warranty to cover any kind of manufacturing defects should they occur. While most warranties are pretty basic, you'll want to look for one that offers to cover you where you need it. And that's exactly what Volkswagen did with their 2018 Volkswagen Atlas and 2018 Volkswagen Tiguan.
Volkswagen's Warranties Have You Covered
This year Volkswagen decided that the traditional warranty they offered just wasn't enough. When the new 2018 Volkswagen Atlas and the 2018 Volkswagen Tiguan hit the dealership floors, they came with a new warranty. A warranty that many are saying is the best SUV warranty on the market.
Most new SUV warranties are only good for the first owner, but Volkswagen is starting to change that. One of the improvements to the all new 2018 Atlas and 2018 Tiguan's warranty is it is transferable. What this means for consumers is that if they decide to sell their new 2018 Atlas or Tiguan before the warranty has expired the warranty can be transferred over to the new owner. The warranty can be transferred with the SUVs until the warranty expires. This gives peace of mind to both new and used buyers.
The new SUV bumper-to-bumper warranty from Volkswagen offers consumers a six year or 72,000 mile warranty that includes powertrain coverage for engines and transmission. Consumers have the option to add 4Motion all-wheel-drive coverage to their new SUV. If you looking at the major competitors for the Atlas and the Tiguan you will find their warranty only offers a three year or 36,000 mile basic warranty with a five year or 60,000 mile powertrain warranty. Hyundai and Kia do offer a higher mileage limit and longer time period for their powertrain limited warranty, but unlike the new Volkswagen powertrain warranty the warranty is not transferable past five years or 60,000 miles from the original date it was sold new.
Drive with Confidence in a 2018 Volkswagen Atlas or Volkswagen Tiguan for sale in Chicago, IL
Let your driving worries fade away with the amazing coverage you get with a 2018 Volkswagen Atlas or a 2018 Volkswagen Tiguan of your own in Elmhurst, IL. If you want to test drive a Volkswagen SUV or any of the new Volkswagen vehicles for sale in Chicago, IL come on into Larry Roesch Volkswagen today! We carry a wide inventory of new and pre-owned vehicles, and our expert staff is here to help answer any questions you may have. Make the short drive and visit us soon, or feel free to contact us now. We look forward to hearing from you!